THIS COURSE IS CURRENTLY UNAVAILABLE.
PLEASE CHECK BACK IN 30 DAYS.
ARE YOU READY TO THRIVE IN YOUR RELATIONSHIP?
 We are excited to be a part of making that happen for you!
In this 7 week course we guide you through a journey that could change your relationship forever!  This class will help you communicate more effectively, connect more deeply, have an amazing new kind of sex life, and experience profound shifts in what's possible for you in relationship.
Each week we focus on a fundamental step to our signature system, that will lead you to having the most amazing, deeply fulfilling, and spiritually-attuned relationship you could imagine (or maybe not even imagine yet!).
A PROVEN METHOD TO GO
FROM 

SURVIVING TO THRIVING IN YOUR RELATIONSHIP!
Neil Sattin and Chloe Urban have combined over 25 years of experience in healing work, coaching, and other methodologies – along with distilling the collected wisdom of more than 50 guests on the Relationship Alive podcast – to get straight to the heart of the matter. You'll see what's working in your relationship and know how to make it grow – and you'll see exactly what isn't working in your relationship, and know how to make a shift.
Come join us to get unstuck from the patterns that are holding you back, and discover a whole new way of experiencing love, connection and passion.
NOTE: We do our ABSOLUTE BEST to make this course accessible to EVERYONE, no matter your sexual orientation or gender.

IN THIS COURSE YOU WILL LEARN:
How to be present (and enjoy it) no matter the circumstances

Hello? How to know if your partner is or isn't there, and how to get them back to being present when they aren't.

How to communicate effectively, lovingly, and without conflict. Even when there are things you're fighting about.

Reliable ways to create safety – no matter what you've been through in the past.

But we've tried everything!?!? How to remove the blinders that keep you from seeing what else is possible for you in relationship. Plus – unlock your ability to create new options and dynamic energy in your relationship.

Better sex – whether it's overcoming issues in the bedroom or soaring to new heights, you will discover new ways of experiencing the sexual and sensual current that flows between you and your partner.

Help! I'm shutting down! (or…I'm so angry!) Practical ways to come back into balance and connection when you are triggered. And…how to take it to the next level, so that you're not just coming back into balance – but also healing the things that trigger you in the first place!

How to CLEAR learned beliefs, patterns, and programs about relationship from society, your parents, and yourself – once and for all.

How to give and receive love  from ALL parts of you – body, mind, heart, spirit

How to experience fulfillment – not mere happiness – in your relationship.

HERE'S HOW THE COURSE WORKS:
Along with what's listed below, each week you will receive practical exercises that you can do alone or with your partner and downloadable slides and audio files.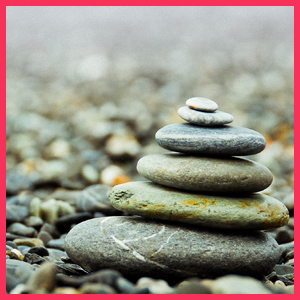 During this class we cover:
How to get present – no matter what is going on around you

How to invite your partner's presence – even when triggered

Strategies and practical action steps that lead to presence

A deeply connecting meditation that develops resilience

The difference between present and attunement – and how to take your presence to the next level of connection with your partner

How to be a "Yes" to the moment – even when you're a "No"

An energetic clearing that you can use to bring you back to presence in any moment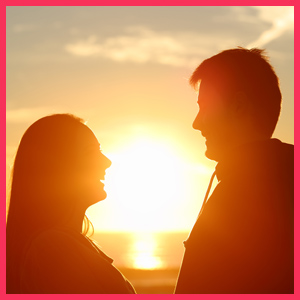 During this class we cover:
A new way of practicing communication that creates safety, connection, and attunement

Secrets of communicating even when you're triggered

How to ensure that your partner actually understands you

How to understand where your partner is coming from (even when it mystifies you)

How (and why) to embrace conflict

Strategies and practical action steps to improve your communication

How to use Imago Dialogue (based on the work of Harville Hendrix and Helen LaKelly Hunt) to transform your communication patterns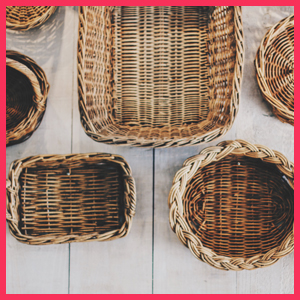 During this class we cover:
How to shift yourself into curiosity – especially when you're shutting down

How to create a safe (but not boring) relationship – and why it's one of the most important things that you can do

How to use the Six Human Needs for better communication, and to make your relationship foundation even more solid

The right way to uncover the ways that you or your partner are exiting the relationship – and how to redirect that energy back into your connection

How to shape commitments that feed the growth and positive energy of your relationship

How to get past your underlying assumptions about what relationship is – so that you can create something dynamic that works for you and your partner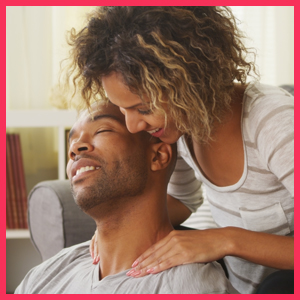 During this class we cover:
Why safety is at the heart of a great sex life – and how to foster it

How to get out of patterns of scarcity or conflict around sex

How to get in touch with your desire

A new way of exploring the sensual and sexual energy that connects you to your partner – both in and outside of the bedroom

A powerful clearing to release old, unhealthy patterns in your sensual experience

How to connect to the sensual energy within you and around you – in any moment

How to ride the wave of sensual and sexual energy – without being caught up in agendas or expectations about sex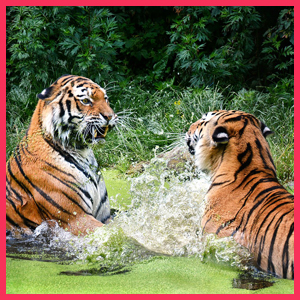 WEEK 5 – 

Overcoming Triggers
During this class we cover:
How to welcome the things that trigger you – and transform them into something positive

How to know when to get outside help

A deep understanding of why you get triggered – and even more strategies for coming back into balance with your partner

How to heal the things that trigger you – so that you can move beyond your triggers

Three powerful energetic clearings that can change your patterns around what triggers you (and what happens next)

How to recognize a trigger in yourself or your partner – and what to do when you see it happening – even during sex

The right way to support your partner (or to ask for support) when triggers come up

Physical actions that you can take to bring your body back into balance and set the stage for healing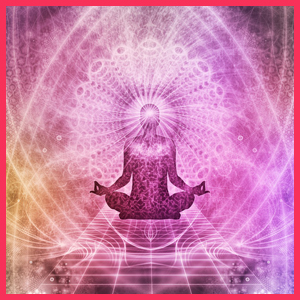 During this class we cover:
Totally transform your sex life – how to have passion and safety in sex

How to take charge of your sexual development – why leave it to chance and circumstance?

Erase conflicts around sex – and create an amazing sexual journey with your partner1

Why the way that most people have sex ends up leading to disappointment and boredom – and how to fix it in your relationship

How to keep problems like Erectile Dysfunction, Vaginal Pain, and Premature Ejaculation from interfering with your sex life

Specific (but open-ended) ways to make love that will completely change how you experience your beloved and yourself as sexual beings

How to recruit your body's chemistry to keep love and passion alive over the long term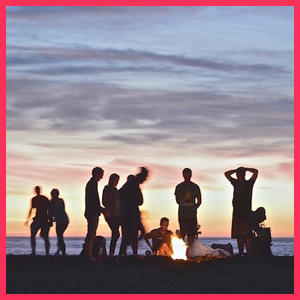 WEEK 7 – 

New Possibilities, Contribution & Community

 
During this class we cover:
How to recognize when a belief is running the show and what to do to transform it.

3 more energetic clearings that can create huge shifts towards new possibility in your relationship

New ways to use questions to break old patterns

The key ingredients of the perfect vision for your relationship (and why you need to have one)

How to support each other in achieving your potential as individuals, and as a couple, in the world

Key strategies for fostering community – and how community can either make or break your relationship

ON TOP OF ALL OF THAT, YOU WILL ALSO RECEIVE THESE
GENEROUS BONUSES:
>Video demo of a powerful technique to share frustrations
and make requests that actually gets results.
>Video demo of a practice that will connect you deeply to your partner through appreciations.
> Open up to new possibilities with a Guided Curiosity Meditation designed to bring new awareness.
> An EXTRA 30-min video on how sex relates to each of the steps in our system.
> Many downloadable clearings and activations you can use in your daily life.
AND MORE!


Can I take this if my partner isn't willing to take it with me?
YES! If you're taking this course on your own, then the skills that you learn and put into practice will have a huge impact on your relationship. You'll be able to see shifts in your relationship, just from doing your own work – because relationships are a dance – and if you change your moves then your partner will change as well. Also, the recordings of each class will be available to you, so when your partner suddenly is like "what are you doing?" – you can send them to the recordings, and then you'll be on board together. Each step along the way we offer guidance for how you can invite your partner to participate with you – or to simply incorporate what you're learning on your own in a way that still benefits your relationship.
Can I take the course if I'm single?
YES! While the course is designed primarily for people who are currently in relationships, we offer exercises in each module that can be done by you alone – and we also show you how to apply the skills to dating and the search for a long-term partner who can meet you fully. And of course the principles that we teach will help you when you ARE in a relationship. So it will prepare you for your next relationship, and also give you a way of knowing if someone you meet or are dating is actually ready and able to have the kind of relationship with you that you want. And this material will be available in the recordings, for you and your next partner to do together. Because of course you're going to have it be a requirement for being with you, right? That they're willing to do the course along with you? 😉
If I am a therapist or relationship coach, will this be helpful for my practice?
Absolutely! We have put together a system that combines the wisdom of our training and work with clients, along with distilling the wisdom of more than 50 guests on the Relationship Alive podcast. This framework will definitely help you figure out what's going on with your clients, and give you more tools for helping your clients in their own relationships. And it's probable that it will all help you in your own relationship as well. 🙂
NOTE: We do our ABSOLUTE BEST to make this course accessible to EVERYONE, no matter your sexual orientation or gender.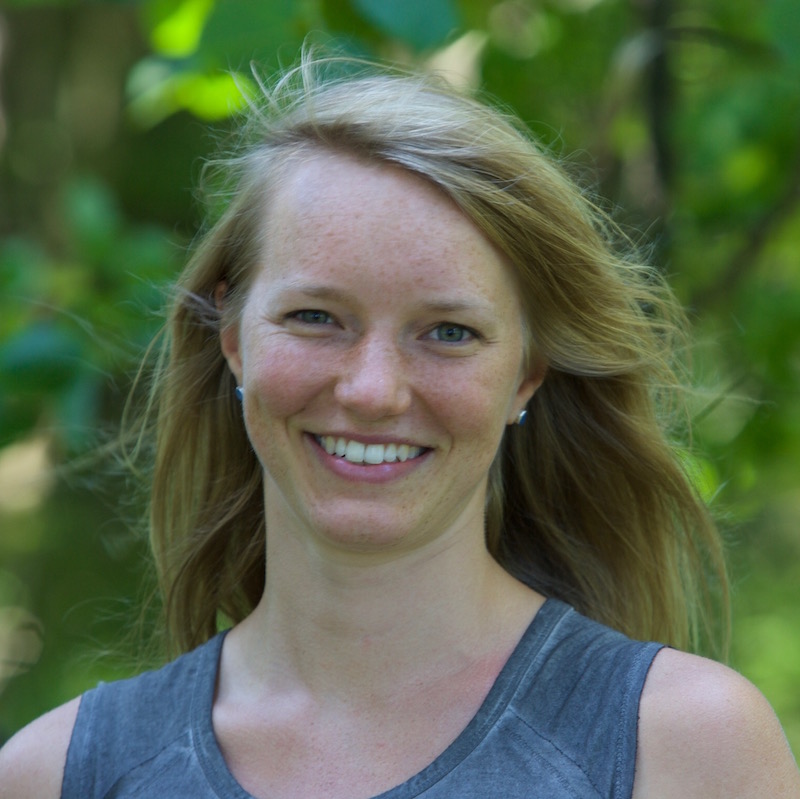 Chloe Urban is a healer, artist and dancer who grew up steeped in nature, creativity, shamanism, and the medicine wheel. She specializes in combining energy work, movement, and inquiry to help people shine more brightly and become more fully embodied.
www.infinityhealingmaine.com
Together, Neil & Chloe created The New Love Paradigm, and they are authors of a forthcoming book for helping couples create profoundly deep intimacy when they are affected by sexual trauma. Chloe and Neil work with couples and singles, both individually and together, to overcome obstacles to profound growth and connection in relationship.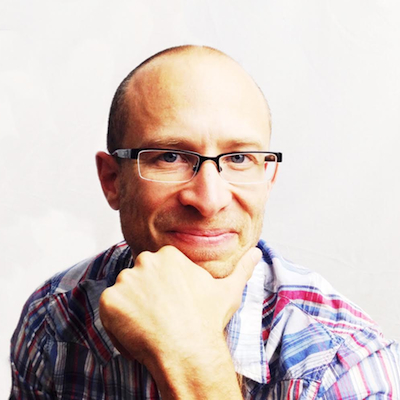 Thanks for your interest in our course! If you have any questions please don't hesitate to contact us.
e-mail: thrive@thenewloveparadigm.com